Last updated April 12, 2019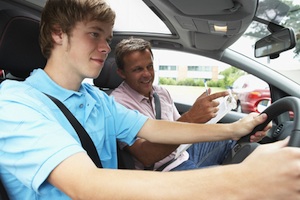 Teenage girls are more likely to use a cell phone whilst they are driving, with deadly results, according to a new study from AAA. Thousands of videos were used in the study, which found that teenage girls are 50 percent more likely than teenage boys are to be distracted by their new and old cell phones while operating a motor vehicle.
Texting and talking were the most common forms of distraction for both teenage girls and boys, confirming behavior that is the leading cause of death for teenagers: car crashes. "Teens are inexperienced behind the wheel," says a representative for the Colorado Department of Transportation, Stacey Stegman. "So any sort of distraction is that much worse because they don't have the skills to recover."
In Colorado, drivers under the age of 18 are banned from using cell phones to either talk or text. Parents are the ones who need to set the example, however, says Wave Dreher from AAA Colorado. The study also says that teenage drivers are made three times more likely not to keep their eyes on the road by cell phones.
"I haven't been driving that long," says Denver teen driver Lorka Lopez, "but I'm still scared of, like, touching my phone while I'm driving so I don't." The study also found that having a parent or other adult in the car cuts the risk of accidents dramatically.