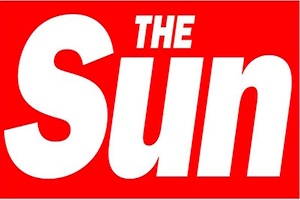 A journalist from Rupert Murdoch's British newspaper The Sun was arrested by police yesterday in regards to the alleged gathering of information via stolen cell phones, it has been revealed. The 37-year-old reporter, who was later bailed, is the third such employee of the best selling newspaper in the United Kingdom to have faced arrest of late under suspicion of handling stolen goods, as well as being the second arrest in just two days.
In a statement, Scotland Yard says that detectives arrested the man after he attended an appointment in a police station in east London yesterday. The arrest "relates to a suspected conspiracy involving the gathering of date from stolen mobile phones", it said, and the man was held on suspicion of having handled stolen goods.
A News International spokesperson admitted that the man was a journalist from The Sun newspaper, but he was not identified. He is the ninth person to have been arrested by Operation Tuleta, which is a police probe into the breaches of privacy believed to have been made by many journalists and is being conducted in tandem with other inquiries into the phone hacking scandal which destroyed The Sun's sister paper, The News of the World.
Nick Parker, the chief foreign correspondent for The Sun, was arrested on Monday by Operation Tuleta police on similar charges, as was Sun reporter Rhodri Phillips on 19 July.