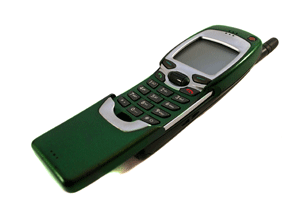 This is the time of year where we dust out the cupboards, air the linens, and clear out the clutter we have accumulated over the winter months. So, what better time than now to sell your old cell phone for cash?
There are plenty of places where you can sell second-hand phones; some service providers take old phones as trade-ins, some shops will provide a bit of cash for old cell phones, and there are numerous charities that accept old cell phones as donations. Online, there are auction houses such as eBay and cell phone recyclers. Therefore, the trick is not in finding someone to take or buy your old cell phone; the trick is to find who will offer the most cash for it.
That is where Sell Cell comes in. We are a price comparison site for selling second-hand phones. We look at all of the cell phone recyclers, then compile, and compare what they are offering on particular makes and models. Because prices change daily, this is an ongoing activity.
Using the Sell Cell site is easy; simply type in your make and model of cell phone or, alternatively, use the photo listing to find your phone and click on it. Sell Cell will take you to a list that shows which recyclers are buying that type of phone and what they are offering for it, as well as other useful information. A direct link connects you to the buyer if necesssary.