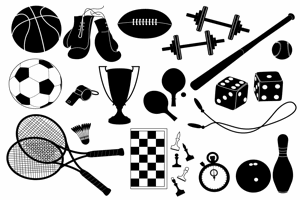 Betting on sports online been around pretty much from the moment that the internet became a mainstream concern, but a new innovation that is rapidly gaining ground in the market is betting via cell phones. Online sports books have been slowly but surely starting to introduce applications that allows for sports betting via cell phones for some time now, but it is only recently that the idea has really started to take off.
With practically everyone seeming to own a smartphone these days, there seems to be little doubt as to the fact that sports betting via cell phones is a potentially huge market. After all, anyone who does not have instant access to a computer at any time of the day or night but does have their cell phone handy could potentially be ready and able to place a bet right there and then.
One of the primary issues that many have regarding using their cell phones for purposes such as betting on sports is that of security. The good news is that providing you use one of the high profile, reputable online sport betting sites there should be nothing to worry about. Such sites are every bit as concerned about security as their customers are, for obvious reasons, and cell phone applications created for the purposes of betting on sports have been created with this issue at the top of their priority list.