Last updated April 12, 2019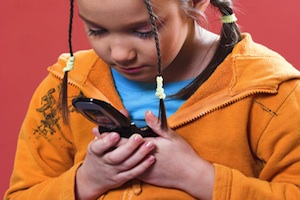 Software that monitors children's cell phones is a growing trend for parents in the United States, with parents keen to protect their family from unwanted and potentially dangerous contact with strangers via the devices.
Jupiter couple Matthew and Angela Sima is one such set of parents. Upon buying their middle school daughter her first cell phone, they soon found that she was being sent unsolicited text messages by a stranger. Since then, the pair have used My Mobile Watchdog on her phone, which enables them to track the activity on the cell phone, allowing them to monitor the emails, photos and texts received as well as the applications which are downloaded and the internet searches that are performed on the device. The Simas can even control when their daughter uses the phone, block applications and receive instantaneous alerts should the phone contact or be made contact by a number that has not been previously approved.
Approximately 75 percent of all 12 to 17 year olds in the United States have cell phones, according to a Pew Research Study from 2010, with the great majority being smart-phones, which allow for internet access and the increased cyber danger that comes with it.
"Kids didn't use to have smart-phones," Robert Loffer, the chief executive officer of the company which makes My Mobile Watchdog, eAgency Mobile Security, says. "Now they want a smart-phone more than a laptop or a bike."