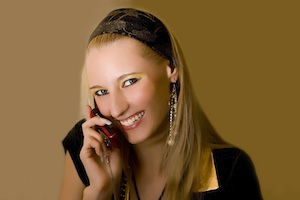 It may be time to sell your cell phone. Major handset manufacturer Samsung has at long last announced the U.S. launch of the much-anticipated Galaxy Note II. With a screen so big that it seems to bridge the world of tablets and cell phones, the Galaxy Note II will shortly be available on major cellular networks in the nation including T-Mobile, AT&T, U.S. Cellular, and Verizon. By the end of November, the launch will be complete on all of these networks.
The Samsung Galaxy Note II offers a number of new features designed to enhance the smartphone's usability. Easy Clip is an application that permits users to crop portion of the screen quickly for saving or sharing; in operation, it is somewhat similar to the 'snip' feature found on Windows 7 computers. Idea Sketch permits users to add drawings or handwritten words onto the screen, but also provides users with images intended to match the concepts they are writing about. Photo note lets users add an annotation to the 'back' of a digital photograph: an item that many users would once have said could not possibly have a back.
Popup functions transform the Note II into a multitasking device. With Popup Note, users need not interrupt their video watching to jot down a note, for example. Popup Browser lets users launch new browser windows when clicking links so they do not lose track of their other pages.
Those who get a new phone should be sure to look into recycling cell phones for cash.