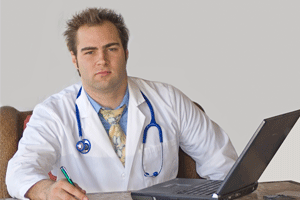 A student anti-genocide organization and an activist program at the University of Regis in the United States are encouraging students to donate old cell phones in a bid to help doctors who are working in often dangerous overseas countries. The student organizations, STAND and the Engaged Scholar Activist Program are running the drive for the recycling of old cell phones. This began on the twenty seventh of last month and continues through to the 11 April, on behalf of the charity known as Hope Phones, which is dedicated to purchasing helpful small phones for medical clinics working in foreign countries.
Alyse Daunis, a junior at the University of Regis, is the president of the campus' branch of STAND and helped to organize the used cell phone collection drive by working with both her own organization and the Engaged Scholar Activist Program after learning of the Hope Phones scheme. The original idea came from a student at the University of Stanford, Josh Nesbit, who hit the headlines after his efforts made a tiny clinic in rural Malawi into a hub for communication for both health care practitioners and their patients.
Those involved want everyone to know that the condition of the old cell phones does not matter, nor does whether they still work or are completely defunct. All cell phones will be sent to recycling centers which in turn will be exchanged for new cell phones to be distributed to overseas medical clinics.