Last updated April 12, 2019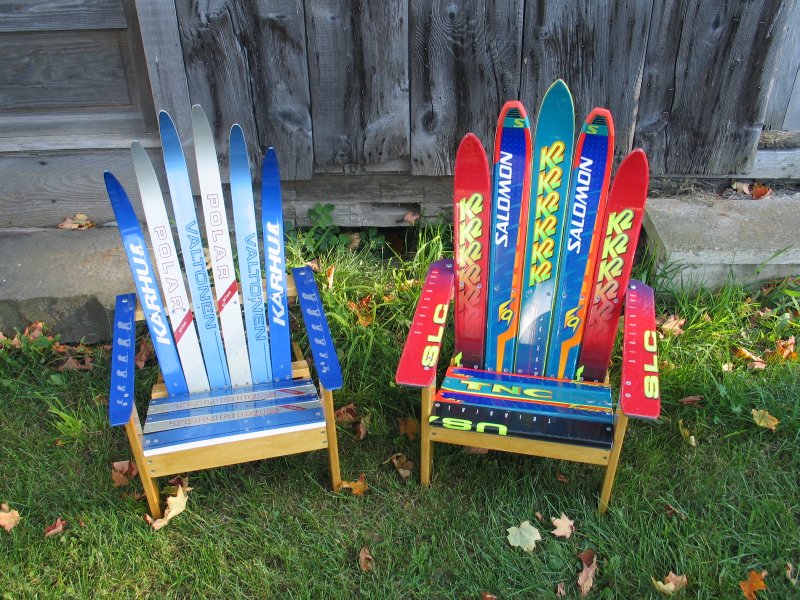 Do you want to change the look of your child's bedroom but can't afford to spend a great deal of money? There are plenty of ways you can add decorative touches to your child's room without having to purchase a brand new bedroom suite. If you consider up-cycling or recycling existing pieces, you'll be surprised at the creative decorating options you have at your disposal. Check out the following list of repurposed furniture ideas to see which ones you can incorporate into your home.
Turning A Crib Into a Decorative Bench
-If the last of your children has outgrown their crib, why not consider turning their crib into a decorative bench? Remove the sides from a crib and fasten securely to a flat bench (a piano bench from the thrift store works great). Spray paint your new bench in your favourite color, add a puffy cushion, and you now have a totally custom bench for your home.
The slats of the crib are strong enough to lean against yet still let in enough light so that your new piece of furniture doesn't feel heavy in a room. If there isn't room for a bench in your child's room, consider adding this DIY bench to your front porch.
You can enjoy relaxing on your porch and be reminded of your child's early years at the same time. What better way to enjoy treasured memories?
Making A Bed Out Of Old Palettes
-For a cool platform bed your children will enjoy, consider making a bed out of old palettes. Sand the edges of the palette so that there are no rough spots and then spray paint to match your child's room. Make two stacks that are four palettes high and place your child's mattress on top.
Your child will feel like they've got a 'rough and tumble' style of bedroom and you won't have spent hundreds of dollars on a new bedroom set. Add a few decorative touches to the room to give it an outdoorsy, tree-fort type of vibe and you have a child's room perfect for daydreaming.
Create A Chair Out Of Clothes
-If you want to create a comfy, custom chair for your child's bedroom, consider stuffing and old pair of denim jeans. Completely fill the legs of the jeans with stuffing and then criss-cross the legs. Securely fasten the legs together so that they don't come apart. Stuff an old t-shirt inside the waistband of the jeans so that the stuffing is completely covered. Cross-stitch the t-shirt fabric to the inside of the waistband and your recycled chair is ready to enjoy.
Think of all the hours your child can spend nestled in the lap of their custom denim chair as they read a book or play a video game. If your child's bedroom has an empty corner, this creative decorating idea just might be a perfect addition.
Pet Bed From An Old Dresser Drawer
-For families with a dog or cat, a pet bed made out of an old dresser drawer is a terrific addition to a child's bedroom. Attach four small legs to the underside of a dresser drawer and stuff with an oversized puffy pillow. Place next to your child's bed and your family pet now has a comfy place to curl up instead of on your child's clean bedding. You can even paint the dresser drawer to match your child's room.
These are just a few ways you can get creative with recycling. If you look at items in terms of what they could be instead of what they currently are, you'll find that you begin to see the possibilities in all sorts of pieces. Do you think you will be trying any of these recycled furniture ideas in your home?