Last updated April 12, 2019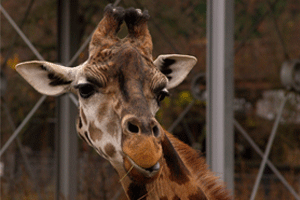 Recycling cell phones via the local zoo might not seem like the most logical pairing, but that is what is going to be happening on 17th March, also known as St Patrick's Day, this year at one zoo in the United States.
Cleveland Metro Parks Zoo is hosting a "Reduce, Reuse and Recycle" day on its premises with local residents and customers being encouraged to bring their old cell phones to the zoo on the seventeenth of this month and hand them over at the Box Office. Not only will those who decide to take part be playing a role in helping reduce landfill but they will also receive one free ticket to both the Zoo and the Rainforest (though the free ticket will only be valid for St Patrick's Day itself).
To keep the 'green' theme even more present in people's minds, customers are even being urged to actually wear green. This is something that will get them admission to the zoo and the rainforest for half price, reducing the cost to just three dollars fifty cents per person (two dollars fifty for children between the ages of two to eleven, with those under two being able to get in for free). Just one item of green clothing has to be worn (and be visible) in order to claim the discount on the day.
The used cell phones that are donated on St Patrick's Day will, as the theme of the day implies, either be refurbished and passed onto those less fortunate, or be recycled by one of the zoo's three EPA approved recycling partners.