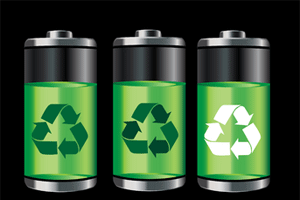 The UP Regional Pollution Control Board, also sometimes simply referred to as UPRPCB, of Noida in India is offering to help residents to be able to dispose of their electronic waste in an environmentally friendly fashion rather than selling it off to local scrap dealers.
Following the directions that have been provided by the state government, the UPRPCB is attempting to put into position a 'model system' of electronic waste disposal across the whole of the district, work on which will commence following the assembly elections, according to the regional officer of Noida's pollution control board, Paras Nath. In May the pollution control board will start a survey in order to compile a list of electronic waste that is being generated in colleges, government offices, IT firms and schools in Noida and Greater Noida.
"There are about 500 IT companies, 200 private schools and colleges and several government offices that generate tons of e-waste," an official claims. "Every household, too, generates a lot of e-waste. In the absence of an organized disposal system, everybody ends up either dumping e-waste in garbage bins or selling it to scrap dealers. Once the survey is conducted, we will forward it to the state government." The report is to be made by September on an annual basis.
After the survey is finished, the pollution board intends to start talks with electronic goods companies in order to set up collections of non-functioning electronics, including old cell phones, from consumers.