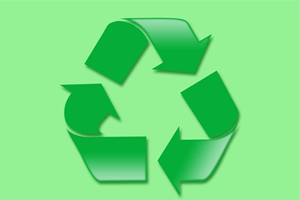 A collection system for electronic waste in Penang is being worked on by experts from the Japan International Cooperation Agency (JICA). Methods under consideration for the project, which was commissioned by the DOE (Department of Environment), is a drop off system where people would simply be able to discard their electronic and electrical items at a particular designated place. Alternative options include choosing a building to house the collection, maintaining the existing municipal waste collection, or a mixture of all three ideas.
"We want this to be sustainable even after we have left," notes the team leader of the Penang E-Waste Project, Hideki Wada, who notes that the system needs to be both systematic and financially sustainable for the community. "We will also be looking at new regulations or legislation so that the collection system can be carried out properly."
The agency that will implement the scheme will be the Department of Environment, with cooperation set to be given by the Penang Island Municipal Council. If the E-waste collection system proves to be a success, it is expected that it will end up being expanded all over the country.
There are already six E-waste collection centers on Penang, and a further 29 on the mainland. Unwanted old cell phones, computers, and televisions can be dropped off by the general public at these centers in order to ensure that the precious but dangerous toxic metals inside such items can be properly recovered.