Last updated April 12, 2019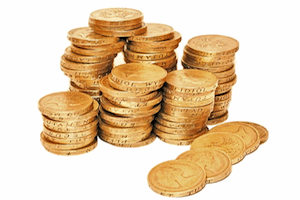 People who eat at a restaurant and then claim to have no money to pay for their share of the may not have a leg to stand on soon, if they are carrying an old cell phone. A new system developed by software gurus Micros Systems and electronic payment company VeriFone could soon mean that people will be able to pay for their restaurant meals with their cell phones, via a digital wallet that is stored on the device.
Cell phones which store both bank account and credit card information along with the new technology known as Near Field Communication (NFC) will then be able to wirelessly pay for goods and services by exchanging said information with other phones that are likewise equipped with Near Field Communication technology, in a similar fashion to current contactless credit card technology such as the Paywave service from Visa.
VeriFone's Payware Mobile Enterprise product would be used with the new technology on old smart-phones and other devices in order to be able to accept cell phone payments in a safe and secure manner, while Micros Systems expects to supply support software to the hospitality and restaurant industries, a system that will also allow consumers to handle it themselves.
"Widespread adoption of NFC requires a restaurant solution, but consumers are not willing to hand over their mobile phones to the wait staff," says VeriFone's Paul Rasori. "Micros and VeriFone are combining forces to deliver a low cost, service based solution."