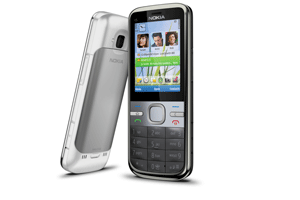 I read an article this morning on Bloomberg saying that Nokia CEO Stephen Elop, is reported to have sent a memo to staff warning that the company was on the edge of crisis. Engadget is cited as having broken the story, so I headed over there to learn more. I found a bit more information, as well as a copy of the memo. It's quite lengthy, but it starts by telling a story about a man who was working on an oil platform in the North Sea when an explosion caused the platform to go up in flames. The man decided to jump. I think Nokia may be deciding to jump as well; although I am not sure to where.
While you can see the entire memo on Engadget, here is the ending bit, which really struck me:
"Nokia, our platform is burning.
We are working on a path forward — a path to rebuild our market leadership. When we share the new strategy on February 11, it will be a huge effort to transform our company. But, I believe that together, we can face the challenges ahead of us. Together, we can choose to define our future.
The burning platform, upon which the man found himself, caused the man to shift his behaviour, and take a bold and brave step into an uncertain future. He was able to tell his story. Now, we have a great opportunity to do the same."
Whether this memo getting into the media was purposeful or accidental, one thing is for sure. It had caught our attention. I will be watching with excitement to see what Nokia does next.