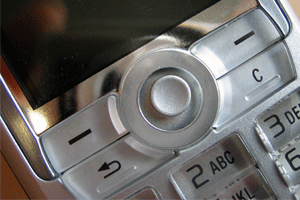 Britney Spears has been banned from having a used cell phone, according to The Sun Online. The newspaper claims that those close to Spears fear that the 29-year-old singer could be heading for another of her very public meltdowns, and that having a used cell phone could help land her in trouble, so she has banned from possessing one to keep her "under control".
The singer was placed under legal conservatorship three years ago following a nervous breakdown in 2008, which gives control of all of her affairs to her father Jamie, and has a number of restrictions placed on her in order to prevent a recurrence of her major problems.
"Britney's inner circle keeps a close eye on her to ensure she keeps herself together," a typically anonymous "source" allegedly told the paper. "One of the rules is she gave up her cell phone. That helps them keep her under control."
Spears herself admitted five months ago back in March that she did not possess such a device. "I don't own a cell phone," she claimed. The restriction will continue to stay in place for at least the remainder of this year. The "source" is alleged to have told The Sun that with everything actually going well for the troubled singer for a change that altering the current circumstances is believed to be unnecessary and asking for trouble.