Last updated April 12, 2019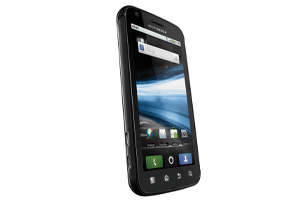 Cell phone enthusiasts are always looking forward to the next great leap ahead in technology. Recent news means they can begin to anticipate the launch of an exciting new phone from Motorola, which is slated to launch a smartphone powered by Intel chips next month. As of yet, few details about the phone have leaked, but it known that the world launch of the handset will take place in London, England in about the middle of September.
Next month is actually looking good for smart phone launches. The long awaited iPhone 5 is supposed to emerge around 12 September, and both Amazon and Nokia are making plans to bring new cell phones to the public sometime in September.
Motorola, of course, is hoping to regain the niche it formerly occupied with the Moto Razr, which was admired for its sleekness of design. When smartphones began to become the dominant paradigm, the Razr fell out of favor because customers were flocking to iPhone and Android-based cell phones instead.
It remains to be seen if Motorola's new Intel-based offering can help the company recapture a significant portion of the lucrative smartphone market. What is not in doubt at all, however, is that anybody with a cell phone who buys a new handset will need to think about cell phone trade-in. Recycling a cell phone using an online company is the fastest and easiest way to make a little money and help the planet at the same time. Don't throw an old phone away: recycle it instead.