Last updated April 12, 2019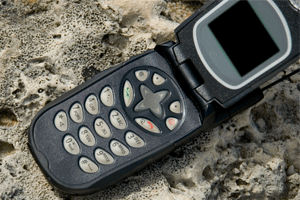 New and old cell phones are finally going to get the protection that landline phones have been getting for some time thanks to a new law being enacted in Indiana in the United States. The new law, which was sponsored in the Indiana Senate by senators Lindel Hume D-Princeton, Vaneta Becker R-Evansville and Jim Tomes, R-Wadesville, finally extends the protection from telemarketers that landline phone numbers have enjoyed for several years to all new and old cellular phone numbers, allowing people to opt out of receiving unwanted marketing calls, texts or video messages.
"What started as a means to protect people from a nuisance really serves to protect them from over the phone fraud," says Greg Zoeller, the Attorney General of the state of Indiana. Zoeller says that his state already has one of the lowest rates of phone fraud in the whole of the United States, showing that the existing law is paying dividends and by extending the law to cover new and old cell phones, the rate will undoubtedly continue to fall, with telemarketers that have broken it having been aggressively sued for doing so.
Virginia Becker notes that the updated law was necessary given the increasing amount of people who no longer even have a landline telephone. "Many people no longer use a home land line, so they could not get the protection this bill provides," she says. Almost two million people have already registered on the old "no call" list in Indiana.