Last updated April 12, 2019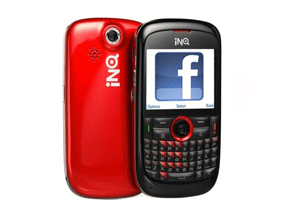 A new cell phone company in the United Kingdom is set to unveil a brand new cell phone with tight Facebook integration built in. United Kingdom start up company INQ Mobile will be releasing the phone, which apparently goes under the name of the INQ Cloud Touch and which uses the Android operating system, with no less than four buttons relating to Facebook users on the phone's home screen. The four buttons will include at least one to integrate your Facebook friends with your contacts, as well as a real time Facebook activity news feed, which will be a particularly prominent feature.
Rumor has it that the INQ Cloud Touch Phone is intended to be aimed primarily at the teenage demographic, and thus it is likely to retail for possibly as low as just fifty dollars when bought with a contract. The INQ Cloud Touch Phone is also expected to be released in the United Kingdom and possibly several other markets before it is available in the United States.
There was speculation in the media last year that Facebook might be about to launch its own cell phone, but while that has not happened, the company says that further integration with cell phones is an ongoing concern. "We want to make Facebook available everywhere on every device," says chief operating officer Sheryl Sandberg. "That's actually complicated in a world of so many cell phones, so many mobile operators… even the screen size is different, so you have to work with the different devices."