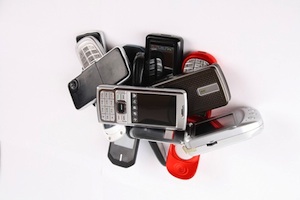 One thing that can be quite annoying about having a cell phone is the possibility of losing it. In the good old days of landlines only, the chance of losing your phone was virtually zero since it was hardwired to the wall of your home. With cell phones came a world of convenience and the ability to make a phone call from almost anywhere.
This has transformed American life in profound ways that only became all the more profound when smart phones came on the scene, delivering internet access on the go as well as the ability to make voice calls. Unfortunately, however, the advent of the portable phone also meant the beginning of the 'lost phone' era that we are living in today.
The US federal government has finally begun to recognize this serious issue. The FCC, Federal Communications Commission, has begun to reach out to some of the most popular cell phone operators in the nation to establish a national 'lost phone' database. Wireless carriers slated to be involved include Verizon, T-Mobile, Sprint, and AT&T. Once the database is in place, cell phone users who tell their provider about a lost phone can rest assured that the phone will not only be disabled, but also will be listed as lost across the entire nation. The idea for the national database came from a similar effort already working in the U.K.
Losing a phone is a real shame, not only because of the inconvenience. It also means that you will not be able to take advantage of cell phone recycling for cash later when you tire of the unit.