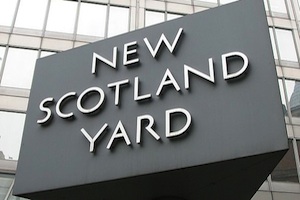 The investigation of phone hacking by Rupert Murdoch's tabloid newspapers in the United Kingdom has expanded to include accusations that some information was taken from stolen cell phones, according to the senior Scotland Yard police officer in charge of the official inquiry.
Scotland Yard's Deputy Assistant Commissioner Sue Akers has given fresh details to a judicial inquiry about two more areas of alleged wrongdoing by Murdoch's media empire, including payoffs to public officials such as the likes of prison staff members from journalists wanting confidential information. The newspapers are also accused of obtaining access to "medical, banking and other personal records" with the use of computer hacking and other illegal methods.
Akers says that the Murdoch papers obtained information from two stolen cell phones, one of which disappeared from southwest London, the other from Manchester in the north of England. Akers claims that at least one of the cell phones seems to have "been examined with a view to breaking its security code" in order to access its contents, including the likes of text messages, emails, calendars and other phone numbers. Akers says that police are attempting to establish if the two thefts are just isolated incidents or instead "the tip of the iceberg".
It is unclear whether tabloid journalists were responsible for the thefts of the cell phones either directly or at their behest, or if they were simply passed onto them by those who stole or otherwise found them.