In generations past, a healthy majority of people took personal pride in regular maintenance of their automobiles in order to ensure they operated at peak performance. Cars are certainly still important, but people in this day and age put a lot more focus on their mobile devices, such as Apple's iPhone and iPad. That's because mobile devices have become a crucial part of day-to-day life. And that's why it's of paramount importance to ensure they run as efficiently as an automobile.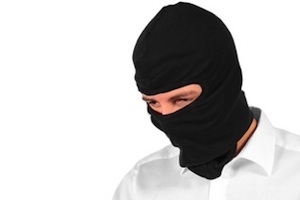 The best way to get an iOS device running smoothly is through periodic maintenance. Here are some pro tips to performing such work.
Delete unnecessary apps
Everyone is guilty of it: the mass accumulation of mobile apps. Oftentimes a person will download a new app and then immediately relegate it to a folder where it is forgotten about. Individually, these apps don't do take up much space; collectively they can bog down the handheld. They can also take up quite a bit of space on the computer on which the user syncs his or her device. The first step to proper iPhone maintenance is to delete any and all unnecessary mobile applications.
Perform a fresh install
Those who don't mind getting rid of all their mobile apps can perform a fresh install on the device. Reinstalling the OS on an iPhone or iPad is the best way to improve overall performance. It is also a method few people use. Setting up the device as new will clear any bugs from the system and cure ailments ranging from poor battery life to lagging performance. Before performing the procedure, users should create a backup of the device in iTunes and sync all media they wish to keep to the computer.
Here are the steps necessary to perform a fresh install on an iOS device:

Connect the device to iTunes and click the "Restore" option. The device will begin the restore process.

Wait for the operating system to finish installing and then select "No" when asked whether the device should restore from backup.

Click "Set up as new" when prompted.

The process of syncing media can then begin.
Maximize battery life
While mobile devices are vital in today's day and age, it's best to retain some measure of humanity and not be tethered to an iPhone 24/7. And if a person can do this while saving precious power, all the better. Those who are interested in maximizing battery life can do so by first disabling push-email. While push alerts can be useful, they can also control a person's life as well as drain the battery at a rapid pace. Those who simply can't forgo push notifications should at least disable lock screen alerts on the email app as well as all other apps in the device.
Free up iCloud Storage
Those who did perform a fresh install will no longer need their old iCloud backups. To delete iCloud backups, go to Settings > iCloud > Storage and Backup > Manage Storage and then delete the backup.
Not all of the above methods need to be performed together. Indeed, Apple users can see marked efficiency in their mobile devices by performing even just one or two of the above tips. The key is to perform this maintenance annually in order to ensure a device that functions as smoothly as possible.
Aaron Mills is a tech writer and blogger. He writes on behalf of leading brands such as Identity Theft Protection service provider Protect Your Bubble