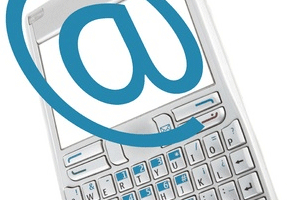 This year, May to September isn't just about summer fun; it's also about smartphones – with several new releases either having just hit the market are expected to within the next few months.
LG Revolution – featuring the Android OS with 4.3 inch display, HDMI output and 4G capability. A good choice for movie lovers; this one comes with Netflix already loaded.
Samsung Galaxy S II – this is an Android handset with a dual-core processor. One of the slimmest being offered, the Samsung Galaxy S II is just 8.49mm in 'thinness'. That's slimmer than the iPhone.
Samsung Droid Charge – 4G LTE with 4.3-inch screen, Android 2.2, and a 32GB storage card slot. This is said to the thinnest 4G LTE offered by Verizon.
HTC ChaCha – features a QWERTY keypad, Android with HTC Sense, 5 megapixel camera, and dedicated Facebook button.
HTC Evo 4G – another Android offering available in black or white, the Evo features 4G, a 4.3 inch display, 8 megapixel camera, voice-to-text capability and high definition video capture.
HTC Evo 3D – If 3D is your thing, this HTC offering provides a 4.3-inch 3D display (no glasses necessary). As with all HTCs, it runs the Android OS. It is also 3G/4G capable and can serve as a Mobile Hotspot for up to eight others.
Motorola Droid Bionic – this smartphone features a dual core processor, 4.3-inch qHD(quarter high definition) display, 8 megapixel camera, 4G, and high definition video streaming.
RIM BlackBerry Bold 9900 – running BlackBerry 7 OS, there is 8 GB of on board memory, with dual band Wi-Fi and NFC.