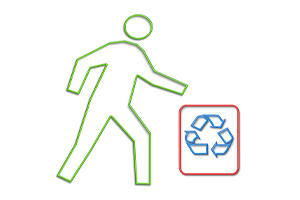 Kenya has set up what it its second such electronic waste recycling facility as the country tries to step up to the plate and do what needs to be done to combat the growing problem. The issue of electronic waste is only continuing to grow more serious for the country due to the massive increase in the use of electronic devices such as computers and old cell phones. The latest recycling center is situated in the same location as the first center in the industrial area of Nairobi and is managed by Computers for Schools Kenya, a not-for-profit organization whose main purpose is to provide refurbished free computers to schools all over the country.
"E-waste continues to present an environmental and health problem in Kenya that we are seeking to address," says the Computer for Schools Kenya's business development officer, Bernadine Munguti.
In 2010, the United Nations Environmental Program (UNEP) released statistics that showed that Kenya's annual electronic waste includes 2800 tons from televisions, 2500 tons from computers, 11,400 tons from refrigerators, and 150 tons from old cell phones.
Much of the electronic waste includes lead, which can affect the brain development of young children and also affect the health of adults by causing damage to blood systems, kidneys, and the central and peripheral nervous systems, while cadmium, another ingredient found in electronic waste, can also cause harm to the respiratory system as well as the brain.