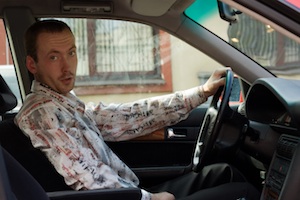 Lawmakers in Iowa in the United States appear to have little interest in enacting further restrictions on the use of new or old cell phones while operating a motor vehicle. Drivers are already banned from texting while driving in the state, but while federal safety officials have begun suggesting a complete ban on cell phone use, Iowa lawmakers appear to be unimpressed with the idea.
"That proposal would face a pretty strong challenge in the House to pass," says Kevin McCarthy, House Minority Leader. Senate Majority Leader Mike Gronstal concurs, noting that while lawmakers do understand that there is a problem with the issue of distracted driving, the notion that there will be any further restrictions enacted during this year is "a bit of a long shot". He prefers to leave it up to the Department of Public Safety to make its recommendations based around "what makes sense and is enforceable".
Governor Terry Branstad feels that singling out cell phones is a mistake, as 'distracted driving' can encompass a great many things. "It could be eating, putting on makeup, a lot of things, reading a book while you're driving – there are a lot of things that could be distractions," he points out. "I think going so far as banning cell phones while driving would be a pretty drastic step."
Nonetheless, Transportation Committee member Senator Jeff Danielson believes that I in the future the law in the state may still need to be tightened.