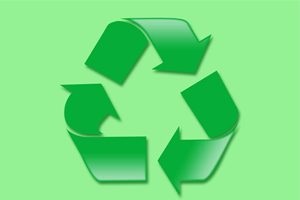 The merits of recycling old cell phones include such key benefits as avoiding the pollution that can occur as phones degrade in landfills and sparing the landscape the need to mine for huge quantities of rare elements used in handsets. In case these reasons are not enough, however, an innovative program in Toledo, Ohio, has just provided one more. Recycling can generate funds that can be used for a charitable cause.
A funeral home in the city has announced a goal of collecting at least 2,000 unwanted cell phones in the next three weeks. Their plan is to recycle the phones and then use the cash generated to benefit U.S. soldiers stationed overseas. The exact plan is to purchase calling cards for these men and women in uniform so that they can more easily contact friends and loved ones back home while they are on a tour of duty serving the nation.
The public has responded in a highly positive way to the effort. Already, more than 1,500 phones have been collected, leaving only 25 percent of the original goal remaining. For some, the program provides a relatively simple way to get rid of an old phone in a responsible manner. For others, the lure is helping the troops. Either way, it is good to recycle unwanted phones.
Those who do not live in Toledo can certainly recycle phones for charity on their own. Simply look for an online recycling website and trade in your phone for cash. Then, donate the proceeds to the charity of your choice.