Last updated April 12, 2019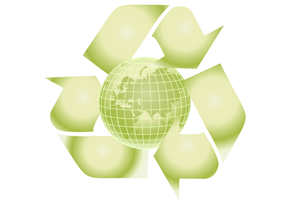 The government of India is trying to tackle the country's growing mountain of electronic waste with a recycling law that intends to force manufacturers of high tech gadgets to clean up the toxic garbage, which is discarded by their customers in items such as old cell phones.
The manufacturers however do not feel that they should be carrying the responsibility all on their own. The new electronic waste legislation from the country's ministry of environment and forests will come into force in three months time in May, and will lay out procedures for consumers, manufacturers and waste collectors.
Computer hardware manufacturers such as the likes of Hewlett-Packard are arguing that that everyone should be sharing the burden of managing electronic waste however, not just companies such as themselves. "It is the responsibility of consumers to discard their electronic waste responsibly, the responsibility of government to provide adequate collection and drop off facilities for end of life products and the responsibility of manufacturers to manage the treatment and recycling of their products," says HP India environmental manager Upasana Choudhry. "Within this model of shared responsibility, manufacturers must provide for the recycling of their products, and have an option to do this collectively or individually."
India generates as much as 350,000 tons of electronic waste per annum and imports another 50,000 tons, according to a Centre for Science and Environment India report. At the moment, only around 19,000 tons is being recycled.