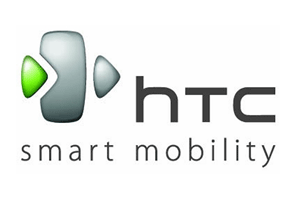 All HTC fans will be beside themselves with excitement at the news that the company has just sent out invites to an exclusive event scheduled for Tuesday April 12th in London. That's next week for those who can't read calendars, by the way. The Taiwanese company is, as yet however, giving no indications as to precisely what will be going on at the event, but we're presuming it will be something exciting anyway.
It's been noted by more than a few people that the event coincidentally or not just happens to transpire at the exact same time as the Microsoft 2011 MIX developer conference, so speculation is running rampant at the possibility of some kind of link there, most probably to do with the Windows Phone 7 if so. Something to do with Android has been another possibility that has been much discussed, as devices that could well end up making their world debut at the event include the European Evo 3D or even the HTC Pyramid. Both of these have got tongues wagging, and techno geeks everywhere are salivating at the prospect of finally getting their hands on them.
At this stage, though, it really is all just pie in the sky and probably will remain so until the event actually takes place next week. The HTC event kicks off at 8.30am Eastern Standard Time. We'll be sure to keep you updated on any developments that occur.