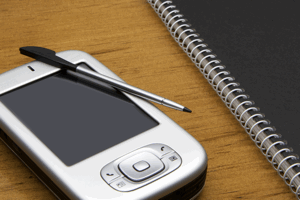 I've been reading reviews on the newly-released HP TouchPad, the first tablet form that is up to the task of serving as a laptop replacement for business professionals.
Attractive features of the HP TouchPad include:
• Email application –users can move between several email accounts and folders and easily navigate between inbox, folders, and full-screen message views.
• Smartphone interaction – the TouchPad pairs easily with a HP smartphone, allowing you to bump things between them: texts to instant messaging, calls to speakerphone, web pages, etc.
• Desktop style web experience – the web browsing from the HP TouchPad is a lot closer to a desktop experience than we've seen before.
• Multitasking – this is where the HP TouchPad shines. Users can easily move between data streams (web pages, documents, emails, phone calls, etc.) as they reference, research, and synthesize information into documentation.
The HP TouchPad's flaws (and there always are some) include a few quirky performance issues and the lack of editing capability for MS Word and Excel files. But it is expected that these things will be rectified within the coming months.
The HP TouchPad is not a tablet for entertainment and users whose emphasis is on movies, music, and/or games will not be happy with this device (although, there is a Kindle app). But, for business users who are looking for a laptop replacement, the HP TouchPad provides the best tablet solution we've seen to date.
If the HP TouchPad interests you, I would suggest that you wait a bit longer before you buy; HP promises to sort the performance and MS Office issues and the tablet will be a better product for it.