Last updated April 12, 2019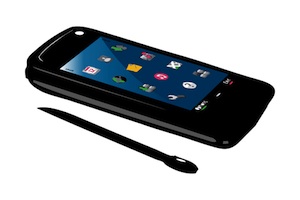 Waterloo Regional Police in Ontario are warning residents to exercise caution after a slew of cell phone robberies that took place over Family Day weekend. There were no less than three reported incidents over the course of the past weekend, where unknown assailants approached teenage victims and demanded personal items such as cash and electronics like smart-phones. The incidents have started to become a regular event in recent months throughout the Waterloo Region, and the police are starting to become increasingly concerned, according to spokesperson Olaf Heinzel. The violence appears to be escalating, with five robberies having involved the use of handguns since the beginning of this year.
The crimes often peak during school holidays such as Family Day weekend, Heinzel says, as culprits sometimes target social events that they discover via social media. With the March break just around the corner, Heinzel points to the three robberies that took place over the weekend as evidence of the need to exercise caution.
A 14 year old was robbed at knifepoint on Saturday evening around 7:15 pm outside of the Hespeler Memorial Arena, which is located on Ellis Road in Cambridge, with the 16-year-old assailant later being arrested by police. Another teenager was robbed by three other teenagers just a few hours later while waiting for a bus in Kitchener close to Westmount Road and Fisher-Hallman Road, while a 17-year-old boy and girl were robbed by five male teenagers early on Monday morning outside of a Dartmoor Crescent home in Waterloo.