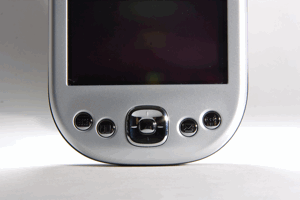 If you 1) have an Android phone and 2) are one of the Google+ early adopters or plan to jump in to the fray as soon as it's opened to the public, downloading the Google+ for Android should be one of the first things on your list.
According to reviews by Computer World and others, the new application is well-designed, straightforward, and simple to use. In fact, it is said to be so intuitive that, if you didn't know better, you'd think Google+ was designed to be a mobile service.
Opening the app, the home screen provides you with all of the most important icons: Stream, Huddle, Photos, Profile, and Circles. The only feature missing is Hangouts, which is Google+'s video conferencing feature.
Tapping one of the icons takes you to a screen that is so well-designed that it manages to fit in almost all of the elements without looking crowded. Navigating through the layers is also easy. By tapping Circles, you are taken to a list of your circles. Tap one of them and, using the tabs at the bottom of your screen, you can view all of the people in that circle in list form. From there, you can read any updates or look at photos. An icon located at the top allows you to search for new people to add.
The Google+ Android app also has location awareness; something the web interface does not have. This means that you can filter your posts by location; selecting to see only those posts from people nearby.