Last updated April 12, 2019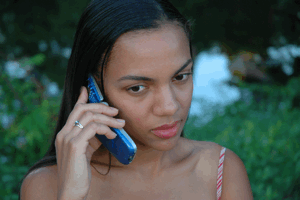 Ghana is importing an excess amount of old cell phones and other forms of electronic waste, according to the Ghana Shippers Authority. The Authority has released figures which show that that 31,400 metric tons of electronic waste, including but not limited to old cell phones, was imported into the country in 2010 alone. The figures represent an increase of 74.6 per cent in comparison that of the year before, where the number was just 17, 987 metric tons
Of the 31, 400 metric tons shipped into Ghana in 2010, no less than 17,765 metric tons of it was exported from the United Kingdom, with 1,220 coming from North America, 2,564 metric tons from Mediterranean Europe, and a further 2,812 metric tons of it coming from countries in the North Continent such as Denmark, Holland, and Germany.
There are no regulations for the importation of old cell phones and other outdated electronic equipment into Ghana, although the country's authorities claim that they do have the refurbishment and repair capabilities to handle the equipment, with the second hand electronics business a booming industry in the nation, whether legally or otherwise.
The news follows a recent report from the Environmental Investigation Agency in London that numerous businesses based in the United Kingdom are illegally exporting many thousands of tons of electronic waste for processing to overseas nations such as Ghana.