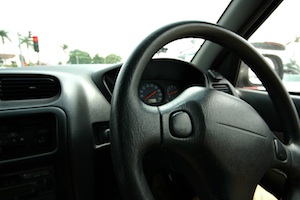 The amount of commercial fleet operators that have adopted written policies concerning the employee use of new and old cell phones whilst driving for the purposes of work has increased by as much as 29 percent over the course of the last 12 months. This is a rise from 62 percent to 80 percent, according to ZoomSafer's second annual survey of over 900 transportation and fleet professionals.
The survey also found that the amount of firms that are claiming to enforce their pre-existing policies regarding the use of cell phones while driving has also increased by 62 percent over the course of the past year. In 2011, 53 percent of firms claimed to enforce their cell phone policies, a figure that has now jumped to as much as 86 percent. It could suggest that fleet operators have been responding to the new rule prohibiting bus drivers and interstate truck drivers from using handheld cell phones while behind wheel, which was implemented by the Federal Motor Carrier Safety Administration (FMCSA).
Other important discoveries made by the new survey include the fact that confidence in current methods of enforcement are falling, with just 26 percent of companies "very confident" that current methods of enforcement are enough to change the behavior of those who drive and use a cell phone at the same time.
The amount of interest in cellular technology is also on the increase, with 80 percent claiming that managing driver compliance with the policies on cell phone use are just as or even more important than monitoring speeding, rapid acceleration, or hard braking.