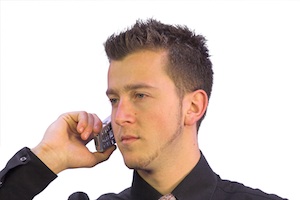 In the wide world of cell phones, there are really two kinds of big events: new cell phone launches, and launches of new services for cell phones. Sprint is excelling in the latter in recent days, increasing the number of markets in which it offers LTE (Long Term Evolution) services to a grand total of 19. This means that the company has fulfilled a promise made earlier to spread LTE access to four new cities before Labor Day rolls around.
The lucky cities this time are Baltimore, Maryland; Sedalia, Missouri; Manhattan and Junction City in Kansas, and Gainesville, Georgia. At the same time, the current Sprint 3G network in these cities also saw major improvements. Sprint is not the largest of the mobile phone networks in the United States and faces some infrastructure and building challenges, but the company is striving to expand its services and garner new customers.
LTE is considered a significant step forward for consumers. Also commonly called 4G, this type of mobile phone service offers dramatically faster download time. According to experts, an entire song in mp3 format may be downloaded over 4G in as little as four seconds. This represents a speed that is up to ten times the standard speeds experienced on 3G networks.
Sprint currently has a business strategy known as Network Vision, which includes improving call quality as well as offering improved speeds as it spreads its LTE network further.