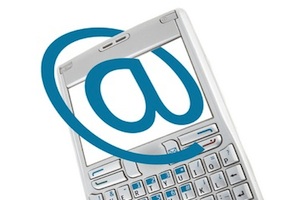 Most cell phone users have no desire to receive telemarketing phone calls. Not only are the calls a waste of most people's time, they also eat up valuable minutes that cell users pay for if they're not on an unlimited plan. Thankfully, telemarketing companies do not have access to everyone's cell phone number; this alone is a powerful reason why cell users are not nearly as pestered by sales calls, as are those on landlines.
Nor is this situation likely to change, although an email hoax making the rounds is causing some cell phone users to get worried. Contrary to the contents of the email message, all cell phone numbers are indeed not being disclosed to companies in the telemarketing business. Consumers should also be aware that it is against the law for telemarketers to use automated equipment to dial cell phone numbers; such calls must be placed by hand, which increases the cost to the sales company discourages them from reaching out to cell users.
But, a Salesperson Called Me!
Obviously this can still happen, even if you keep your cell phone number quite close to the vest. People receiving such calls often wonder how the telemarketer got their number. One likely scenario is known as 'sequence dialing'. Quite simply, the company dials up all numbers that follow a certain sequence. Using a certain area code and cell phone prefix, they will proceed to dial 0000, 0001, 0002, and so on as the final four digits. This is legal as long as human beings, not machines, are making the calls.