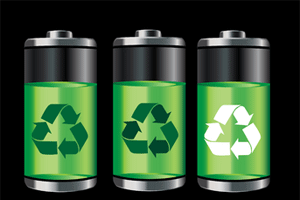 Electronic waste is not a bad thing if handled in the proper manner, as evidence of such waste in a nation is indicative of growth, according to Ulze van Wyk, the managing director of Africa e-waste. Wyk notes that another positive to the growing level of electronic waste is that it creates more job opportunities in order to deal with the problem.
"More PCs means more households have access to the internet and (are) educating themselves," Wyk says. "Growth is good and in Africa we need growth and education of our nation." Wyk does point out however that while electronic equipment such as new and old cell phones is valuable and important, they also contain toxic parts that can result in harm to the environment if they are not handled in the correct way. "The quicker the equipment is collected after being replaced, the more value the equipment has when reused. Cost of ownership increases with every month the equipment is in storage."
The E-Waste Survey, which was undertaken by Africa e-waste in partnership with ITWeb to find out how local organizations are going about managing their electronic waste, was released this week. It follows a similar survey last year that discovered that around 50 percent of organizations in South Africa are ignorant of the country's legislation in regards to the criminalization of electronic waste dumping.
"I believe a lot has been done for e-waste awareness in SA and I am interested to know by how much," Wyk adds.