Last updated April 12, 2019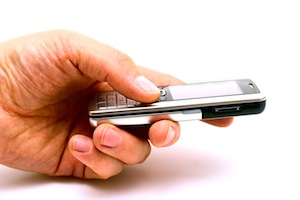 If given the option, the great majority of people all around the world would rather live without their new or old cell phone than their computer and they would choose television over social networking, according to a new worldwide survey.
An Ipsos poll for Reuters that surveyed 19,271 adults from as many as 25 countries, found that the older and more traditional pastimes and technology still came out on top. Two thirds of people said they would prefer to keep their computer and surrender their cell phone if they were forced to pick between the two, with 58 percent saying they would rather give up social networking than the television. Perhaps not surprisingly, sex fared even better in the poll, with 80 percent of those surveyed admitting that they would rather give up their cell phone than sex.
"When people are forced to choose between two important things, a picture is drawn about values and priorities," says the research manager of the independent market research company Ipsos, Keren Gottfried.
The poll also displayed some striking differences between the sexes and age demographics, with 40 percent of women willing to give up their computers rather than their cell phones, versus just 31 percent of men, while more than 40 percent of the younger generation would rather lose the computer. Britain and France were the countries most likely to give up social networking rather than their televisions, with China and Turkey the least likely to do so.