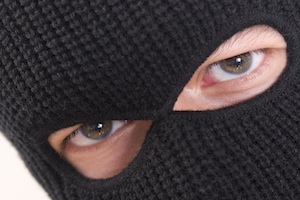 Police have arrested an Asheville man who broke into someone's car and then tried to sell the items he stole back to the owner, together with some marijuana. Asheville Police collared 21-year-old Andrew Patrick Jones when the victims notified them that the thief had attempted to sell them back their stolen property, along with some "weed".
The victims at the Asheville Mall reported the initial theft at 7:15 pm on Tuesday, when they returned to their car after spending 30 minutes in the mall to find it had been broken into, with prescription medications, a digital camera and several old cell phones having been stolen. After the police had taken their report and the scene had been cleared, the victims dialed the numbers of their stolen cell phones and had a conversation with Jones, police say.
Jones arranged to meet them at 15 Arbor Street, which is located in West Asheville, where he claimed to have found the stolen items and told them he would be willing to return them for a price, adding that he could also sell them some marijuana when they came back with the cash. Instead, the victims again notified police, leading to the arrest of the suspect and the recovery of the majority of their stolen possessions.
Jones has been charged with felony larceny, breaking and entering a motor vehicle, misdemeanor larceny, possession of drug paraphernalia and possession of marijuana.