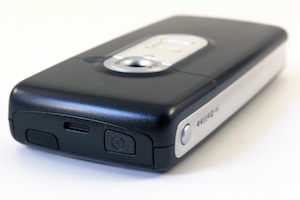 An old cell phone possibly saved the life of a 76-year-old woman who could have died after she fell through an uncovered manhole in Palatine, Illinois on Monday morning. The woman fell as far as 12 feet into the hole, which was situated behind a Jewel-Osco store. The elderly woman was apparently unaware of her whereabouts and fire crews and police, unable to find her, nearly called off the search before dispatchers managed to use the signal from her cell phone to pinpoint her location.
Palatine firefighters entered the hole in order to treat her for her injuries, which were not life threatening, before she was lifted out with a harness and transported to Northwest Community Hospital. Police say that if the woman had not been carrying a cell phone, her cries for help might not have been overheard and she could have possibly 'expired' while trapped down the hole.
The development group that owns the property in question is DiMucci Cos and it was apparently informed about the missing cover on the manhole on the previous Friday but did not even order a replacement until after the incident had taken place on the following Monday. However, police did say it appears to be unclear if the company ordered the cover because of the incident or if they were unaware of the unfortunate event before the order had been placed.