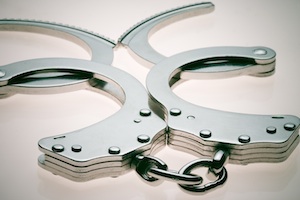 It has been reported that a young attorney who was arrested by police for the crime of recording their activities on his cell phone has had his right to sue them for wrongful arrest upheld by the US Court of Appeals in the First Circuit in Boston.
The court's decision to allow the attorney to sue the police who arrested him for the heinous crime of recording them making an arrest in public on Boston Common four years ago in 2007 was a unanimous one, stating that a US citizen's right to film officials of the government, including law enforcement officers, who were discharging their duties in a public place was one protected by the First Amendment.
The district attorney's office of Suffolk County, who tried in vain to justify the outrageous behavior of the Boston Police Department, tried to make out that Simon Glik's use of a cell phone to record the officer was somehow a violation of the state's "wiretapping" law, an argument that cut no dice with the Court especially when there was nothing at all secretive about Glik's actions.
Glik's attorney, David Milton, who represented him on behalf of the American Civil Liberties Union, called it a victory for civil rights. "Police officers must be trained to respect the right of people to openly record their actions in public," he says. "Simon did what we hope any engaged citizen would do, which was documenting what he thought looked like an improper use of force."