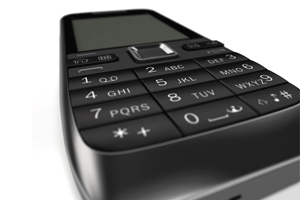 Old cell phones are among the targets of a new recycling scheme being set up at Indiana State University. The competition (also running nationally) is called Recyclemania, and begins on the sixth of this month with the intent of promoting waste reduction and the recycling of old cell phones and other electrical items among university students. For residence hall groups at Indiana State University, there is also an additional Energy Conservation Competition, which commences today and will run until the last day of March. The schemes are part of Indiana State University's stated aim to become "carbon neutral" in the future, according to an associate professor of geography and geologist at the university, Jim Speer, who is also serving as the director of the Office of Sustainability. "ISU is actually in a good place for reducing its carbon footprint," Speer claims. "Sustainability is actually something that can save us money during this time of budget cuts."
Over six hundred universities from all across the United States are competing against one another in the Recyclemania competition, with ISU students also competing against one another's residential halls.
"It's pretty amazing what you can recycle," Speer, who is also the interim coordinator for the Center of Science Education. In addition to the recycling effort, which will encompass old cellular phones, other electrical equipment and even paper and cardboard products, the Energy Conservation Competition aims to see how much energy students can save by turning off lights, televisions and cell phones when they are not actually being used.