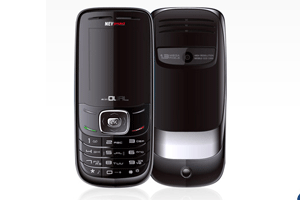 A mix up of cell phones led to a brutal assault… just hours after the same people were involved in another brutal assault. Four men attacked a man and a woman in an Eastside neighborhood in Wenatchee about half past one in the morning on Saturday, when the man and woman were spotted walking in the middle of the street by a group of men in a car. When the inhabitants of the car indicated for the couple to move, the man responded with an obscene gesture, resulting in a violent altercation.
That was not the end of the matter, however, as Don Culp, the Douglas County undersheriff who later had the four individuals arrested, says. "The cell phones got dropped during the fight, the individuals picked them up but they picked up the wrong ones," he explains.
Extraordinarily, this led to a second incident after the individuals involved contacted one another in order to exchange cell phones. Upon meeting up at 1st Street Northeast and Mary Avenue to exchange phones, the couple was again assaulted and a woman, who is believed to be a friend of the victims, rang police. The four men have been charged with two counts of fourth degree assault, one count of riot and one count of third degree malicious mischief. As it transpired, neither party involved ultimately got their old cellular phone back; one was destroyed during the violent altercation, while the other was confiscated by the police as evidence.