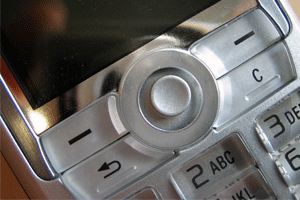 Cell phone firm, Digital Phone Company, is getting into the cell phone recycling business after cutting a deal with 20:20 Mobile, which means it will now be able to provide such a service in-house. Digital Phone Company, which is based in East Anglia in the United Kingdom, will be able to provide customers with the ability to hand in their old cell phones for recycling at till points in no less than eleven of its stores, with those who hand in handsets receiving either free accessories or a discount on a new mobile to replace their old cellular phone, depending on the value of the item being recycled. Digital Phone Company, which will be paying a set rate for each recycled phone, is hoping the scheme will boost sales and increase revenue.
"Over the last year we have seen growing demand from our customers for a recycling solution that offers them real benefits," says Digital Phone Company sales director Richard King. "The 20:20 Mobile program allows us not only to deliver a fully branded solution, with flexible rewards for our customers, but also ensures we are enhancing our environmental focus by offering easy, effective recycling through 20:20's experience and their WEEE treatment facilities."
The recycling scheme will be kicked off with a competition to give the top recycler of the first month the reward of a new Nokia C5 cell phone which is being donated by 20:20 Mobile, in a bid to raise both staff and consumer awareness of the program.