Last updated April 12, 2019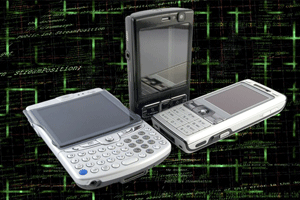 Cell phones are becoming essential items for catching criminals due to their own carelessness. Last week a man accused of killing his wife had the charge against him upgraded to first degree murder after it was found that in the process of committing the crime, he had accidentally sent a voicemail message to his wife's cell phone which recorded the entire incident. Now a burglar has been arrested by police after accidentally dropping his old cell phone at the scene of the crime.
Nineteen year old Timothy Inman of 1618 Robinson Street burgled a house on Scott Street in Conway in Faulkner County, only to drop his old cell phone at the residence, something of a giveaway for police officers when it came to identifying the perpetrator. "The suspect dropped his cell phone at the scene," says Detective Brian Williams. "I went to the contacts and was told (he) was at 1618 Robinson."
According to the public information officer at the Conway Police Department, LaTresha Woodruff, a woman came back to her home on Saturday to find the front door broken into. Investigating with family members, they stumbled upon the suspect nearing the bedroom window, who then fled over a back fence upon seeing them approach. "Police have theorized that he was searching for his cell phone," Woodruff notes. The cell phone was subsequently discovered in the back yard of the burgled residence, and police called one of the listed contacts and tracked down the owner's address and arrested him.