Last updated April 12, 2019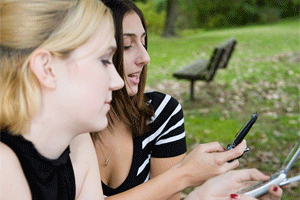 The humble cell phone is South Africa's retail banking sector's future, according to the head honcho of the First National Bank's cell phone banking unit. In an interview, which was held on Tuesday 5 April, Ravesh Ramlakan, the chief executive officer of FNB Cellphone Banking Solutions, said that the days when the branch would be used for the banking needs of customers are increasingly numbered. He sees this due to the growing convergence between banking technology and cell phones able to offer seamless solutions for banking, communication and shopping needs.
South Africa has one of the highest user rates of mobile banking in the whole world; something analysts claim has been able to come about because there has been a 100 percent penetration rate of the cellular devices in Africa's biggest economy.
FNB has the biggest market share of cell phone banking customers, more than four million according to the most recent statistics, with Absa not far behind. Ramlakan believes that cell phone banking is the solution to the headaches being faced by banks that are trying to reach out to the unbanked and those who live in remote locations where it is not feasible to build an actual branch.
Professional services company KPMG says that a recent survey showed that customers who live in nations where the vast majority of the population were unbanked had taken to mobile payments because they were a reliable and fast method of transferring money.