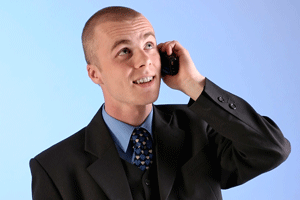 A renowned golf analyst found himself being asked to leave a Masters tournament last Thursday after breaking the rules by using a cell phone. Charlie Rymer, a golf analyst for the Westwood One radio network, was ejected from the private, men only Augusta National Golf Club in the United States by a security guard after he was spotted using a cell phone outside of the designated media area during the first round of the Masters tournament.
"We explained our policy to him, how we take it very seriously and we sent him home," says Augusta spokesman Steve Ethun, adding that the broadcaster accepted the ban, apologized and was allowed to return to the club on the following day. Ethun also says that Rymer, a former PGA tour professional golfer who is also now a television analyst for The Golf Channel, is not the first or only media commentator to have been nailed for using cell phones outside of the designated media area and that they too were asked to leave.
"He made a mistake," a spokeswoman for the Westwood One radio network, Chris Miller, says. "They asked him to leave for the rest of the day. He apologized. We know and respect the rules of Augusta National Golf Club. He returned on Friday and for the rest of the tournament."
The Augusta National Golf Club has also come under fire this week after a security guard refused to allow a female reporter into the club to interview a golfer. The Club has apologized for the incident, saying the guard (also a woman) acted in error.