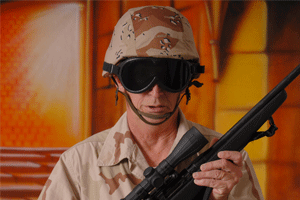 Big Key Self Storage, which is located in Miami in the United States, has signed up to become a part of the Cell Phones for Soldiers scheme. The Cell Phones for Soldiers scheme turns old cell phones into pre-paid cards for soldiers who are serving overseas, enabling them to have communication with their loved ones back home. Big Key Self Storage will accept almost any and all forms of electronic waste, including cassette recorders, typewriters, computers, CDs and DVDs, pagers, fax machines and various other electrical items, although only used cell phones will be able to help the soldiers and they are not currently accepting televisions.
"Americans will replace an estimated 130 million cell phones this year, with the majority of phones either discarded or stuffed in a drawer," says the vice president of ReCellular, the company which pays Cell Phones for Soldiers for all the old cell phones they receive, Mike Newman. "Most people don't realize that the small sacrifice of donating their unwanted phones can have a tremendous benefit for a worthy cause like Cell Phones for Soldiers."
All the used cell phones and other unwanted electrical items can be dropped off at Big Key Self Storage during ordinary business hours. The company has partnered with Florida E-Waste Recycling for the purposes of recycling all of the electrical items other than the old cell phones. Big Key Self Storage provides secure storage units for all Miami residents at an affordable price.