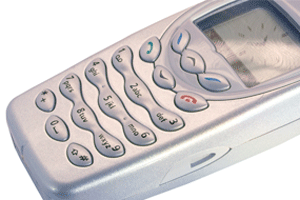 AT&T has achieved the dubious distinction of being crowned as the worst cell phone carrier in the United States for the second year in a row. Consumer Reports' annual survey of consumer satisfaction has seen the cell phone carrier again emerge as the company users are least pleased by, with complaints over phone based customer care and poor voice service being particularly numerous. Even more disturbingly, while it achieved the same last place result as in 2010, this year's score was actually slightly worse than it was then.
Perhaps ironically, the cell phone carrier with the most satisfied consumer base was not one of the big name carriers, but Consumer Cellular, an MVNO which uses AT&T's cell phone network and is targeted primarily at senior citizens, and which came top of the list by a fair margin, with regional carrier US Cellular coming in second place. The big four were even beat out by Credo, an MVNO that uses Sprint's cell phone network and gives to progressive non-profit companies.
"Our survey indicates that subscribers to prepaid and smaller standard service providers are happiest overall with their cell phone service," says the electronics editor for Consumer Reports, Paul Reynolds. "However, these carriers aren't for everyone. Some are only regional, and prepaid carriers tend to offer few or no smart-phones."
The most well regarded of the major carriers was Verizon Wireless, which scored big marks particularly for its texting and data service.