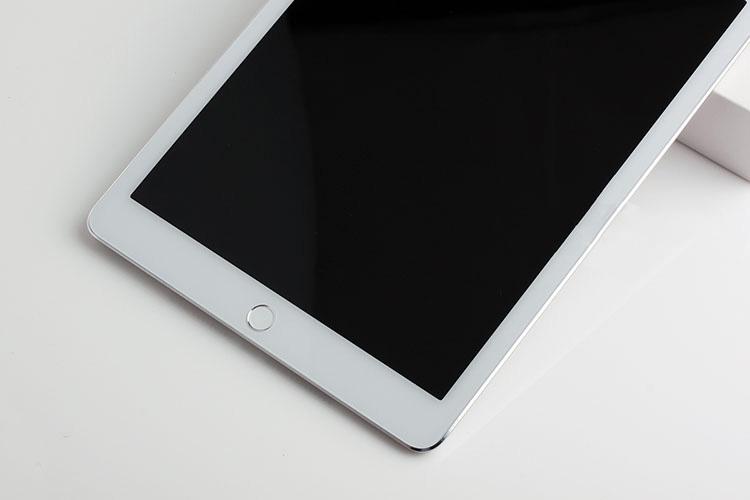 Last year we were all treated to a new iPad which went by the name of the iPad Air, a thin version of the generations before it. In just a few weeks a new iPad Air will hit the shelves with an A8 chip with TouchID, but as of yet we have two dates that this conference could take place on. We are looking at October 16, or October 21.
What Can We Expect?
Firstly, this is what we could see from a spec point of view:
Apple A8 Processor
2GB RAM
32/64/128GB storage options
FaceTime HD camera
8MP camera
7mm thick
Touch ID
NFC
We are expecting the iPad Air 2 to have the same retina as the first generation iPad Air which was launched around this time last year. The noticeable difference is that this new iPad will be even thinner than the first one, and measures 7mm which makes it s fraction thicker than the iPhone 6 but thinner than the iPhones 6 Plus. For a tablet this thinness will make the Air 2 look incredibly sleek.
Aside from that thinner design we are also going to see a new speaker grill which runs along the same lines as these new iPhone models sport, indented volume controls and no more mute switch.
Is There a Gold iPad Air 2?
Hard to tell right now, but a lot of rumors are pointing towards the iPad Air 2 taking the same color system that is already present with the iPhone 6 handsets. If this is true we will have 3 different color options to choose from.
Any Camera News?

There is room for improvement when it comes to the iPad cameras, and we should see front and back cameras upgraded with the 2014 version of Apple's iPad Air. The biggest change should come from the rear facing camera which could jump up from 5MP to 8MP, which will improve photos by offering a clearer and more detailed photo.
With better photos come larger file sizes, and one of the biggest changes will come in the form of capacity. Apple could cut out the 16GB model and run with 32GB, 64GB and a top range iPad Air 2 that is capable of storing up-to 128GB.
The front and back cameras are set to be improved upon with the 2014 iPad Air tablet, with suggestions claiming that the rear facing camera will move from 5MP to 8MP. This will provide better photos, clearer details and great for those that use the iPad camera a lot. In terms of storage for those photos then we could be in for a slight change with Apple cutting the 16GB model out in favor of a 32GB, 64GB and 128GB line-up.
Battery Life Improved
The iPad Air 2 will be using the A8 processor so we should see a better battery life, but how much of an improvement we will see is anyone's guess at the moment.
TouchID Feature
When the iPhone 5S debuted a year ago we saw the introduction of the fingerprint scanner which helps people login to there phone using their finger rather than a passcode. In the 2014 iPad Air 2 we could see TouchID introduced, making the iPad Air 2 the first tablet to sport that silver ring around the home button.
Prices
The prices of the iPad Air 2 may be slightly more than last year's iPad Air due to some of the improvements, and the fact they could be launching 32GB, 64GB and 128GB options.
How Do You Feel About This Launch?