Last updated April 12, 2019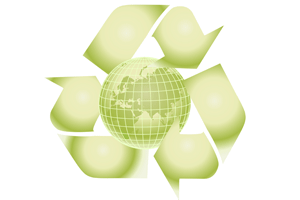 Alcoa has joined the Basel Action Network (BAN), the environmental company which is dedicated to promoting the recycling of electronics, including old cell phones. Alcoa has already been recognized as a leader in environmental sustainability, being on the Dow Jones Sustainability Index for the last nine years in a row. It has signed up for Basel Action Network's e-Stewards Enterprise, which helps companies to responsibly recycle their electronic waste, including used cell phones.
"Consumer electronics represents a fast growing market for aluminum, with the aluminum content in laptops alone expected to increase thirty percent by 2013 from a 2010 baseline," says Kevin Anton, the Chief Sustainability Officer for Alcoa. "By joining the e-Stewards Enterprise program, Alcoa brings its longstanding environmental stewardship and expertise to help solve the growing e-waste challenge." By joining the program, Alcoa can help to ensure that the raw materials it uses will be recycled once the products they are a part of have reached the end of their natural lives and help to increase sustainability when it comes to electronic products.
BAN created the program in response to the increasing amount of toxic electronic waste which often ends up being exported to foreign countries and polluting the environment. "At this pivotal time in what is shaping up to be a worldwide e-waste dumping crisis, Alcoa has laudably joined a growing list of business, academic and governmental leaders taking concrete action to keep e-waste out of landfills worldwide," says the BAN executive director Jim Puckett, who also created the e-Stewards scheme.