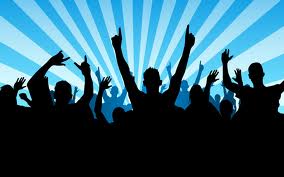 If you've ever had to organise a party or an event you'll know just how stressful it can be. You have a number of guests to cater for and to keep them happy you need to ensure you have everything just right, including food, drinks and entertainment. Well it just so happens that there are a number of apps that can help you achieve this.
1) Pro Party Planner
This app can help you to manage your next party in its entirety, from beginning to end. You will find various sections within the app which will help you build a to-do list of activities you need to accomplish. These include drinks, menus, guest list, entertainment for the evening and so on.
https://itunes.apple.com/gb/app/pro-party-planner/id526140208?mt=8
2) Speakeasy Cocktails
The name pretty much gives away what this app can help you achieve. This very cool app will help you keep everyone entertained at your party, by teaching you how to mix some of the most fabulous drinks. You will find numerous images, videos and tutorials.
https://itunes.apple.com/gb/app/speakeasy-cocktails-learn/id453698398?mt=8
3) Liza's Simple Soiree Party Planner
Brought to you by renowned expert on party planning, Liza Rivera Salta. This handy app will share tried and tested tips. You can completely plan out everything that needs to be done beforehand to ensure that your party goes off with a bang.
https://itunes.apple.com/us/app/simple-soiree/id315950307?mt=8

4) Recipe Menu Cooking Planner
This is the ideal app for dinner parties large or small. The app will help you to fully customise a menu for your next dinner party, as well as helping you to manage what dishes you wish to serve. You will also find a range of timers to use to help you through preparation and cooking times.
https://itunes.apple.com/gb/app/recipe-menu-cooking-planner/id403188971?mt=8
5) Party Games
Let's face the facts – a party is not a party without a few party games. This app brings you Catchphrase, Charades, Pictionary, Pictionary Duel, Speed Charades and Speed Pictionary. You will find a complete set of rules to each game, as well options that will allow you to keep score and time.
https://itunes.apple.com/app/id331624737
6) Spotify
Another must have at any party is music. You can actually download Spotify and use it for free for 48 hours. You even have the ability to save any music to your music library and can still access the library for free after the initial 48 hour period is over.
https://itunes.apple.com/gb/app/spotify/id324684580?mt=8
7) Party and Event Planner
This is a completely free app that will help you to plan every aspect of your party or event. You will find to-do lists, expense planners, guest lists and even a helpful calculator to make sure you keep an eye on the overall price.
https://itunes.apple.com/us/app/party-event-planner-lite/id500792894?mt=8
There are various reasons why you may need to plan a party or event, whether it's a child's or adult's birthday, a special occasion or even a corporate event. However, keeping on top of everything can often prove to be far more trouble than you thought and this is why these wonderful apps were created.
Thanks to Joshua Haynes for helping select the apps featured in this article, Josh is a party guy to the core and hires adult jumping castles as a major attraction at many of his house parties. Thanks Josh.