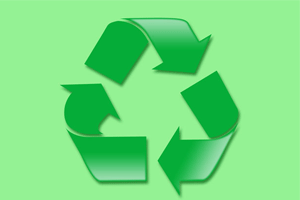 As a part of its ongoing attempt to take the message of a green and clean Bahrain to the next generation, Zain Bahrain has extended its electronic waste campaign to the students at the British School of Bahrain. The event consisted of a fashion parade from the Infant School as well as a series of talks from Stuart Fleming, the managing director of well-known environmental consultancy EnviroServe.
Now Zain Bahrain is running the very successful Mobile Phone and e-waste Recycling Campaign for the second year in a row, while EnviroServe is working alongside the telecoms company in order to ensure the responsible and safe disposal of discarded old cell phone handsets and batteries.
The campaign takes the message about a healthy environment and attempts to get people to participate and do their bit for the cause across all countries in the Gulf. The focus is on how ordinary people can play their part by safely disposing of outdated electronic equipment and help to take the first step toward the creation of a safe environment.
"We are consciously targeting the younger generation, children and youth in schools and universities, because they are the inheritors of the planet and also because they are the generation which changes handsets frequently as they keep pace with technology," says Samya Hussein, the company's corporate communications manager. "At Zain Bahrain, we have built this campaign around the knowledge that electronic waste can be an important source for raw material… but if discarded improperly e-waste causes environmental damage and can be a toxic pollutant."